Superior Athletes Basketball Club
Superior Athletes was founded by Don Small in January of 2012. Since then, we have made tremendous stride on the court and off. We acquired our non-profit status in 2013 and have maintained it since then. We continue to strive for excellence on and off the court through our Community Outreach Programs and Educational Technology Courses we offer online to our program participants. Superior Athletes will begin a new era with diverse participants and capable staff that will allow us to stretch our knowledge into other markets in the game of basketball and skills development.
he main goal of the program is development and educational preparation benefiting our youth of today. It is our desire to have our members take advantage of the scholarship opportunities presented to them. If an increase of skills, confidence and ability can help the youth have a successful high school career and possibly open the door to the college level. (whether they are an athlete or not), we have accomplished our goal.
Mailing Address:
Superior Athletes Basketball Club
11138 Del Amo Blvd Ste. 251
Lakewood, CA 90715
(562)303-0266: Main Line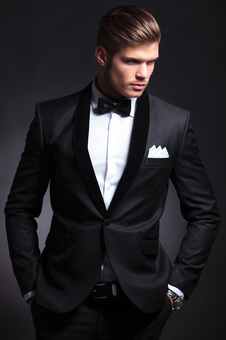 Tuxedo Rentals on the Go

Want a Great Deal on a Tuxedo Rental
Call Enrique and Mention Don Small and he will give you a great price on Tuxedo Rentals
He will come out and Size you, then Deliver and Pickup...